The initial analysis of the intersection of regions and permanent sampling plots shows that COBECORE should focus first and foremost on the data in flight pats 1 - 11 and 21. These flight paths cover all Yangambi plots and most of the reserve, and the Yoko sampling locations. Depending on the workload required to properly geo-reference the images we will expand this analysis. The total image count for these 12 flight paths approximates roughly 300 images to be scanned at the limit of the optical resolution of both the medium (the grain of the print) and the scanner (whichever comes first).
Subsequent analysis will lead to the composites covering the selected areas. Below you see an example image of an exploratory analysis. The below image shows the potential to stitch individual images (3) into one continues images. In this case the techniques used are similar to the software stitching images into a panorama on your cellphone.
Fig 2. - Exploratory analysis into stitching individual images along a flight path.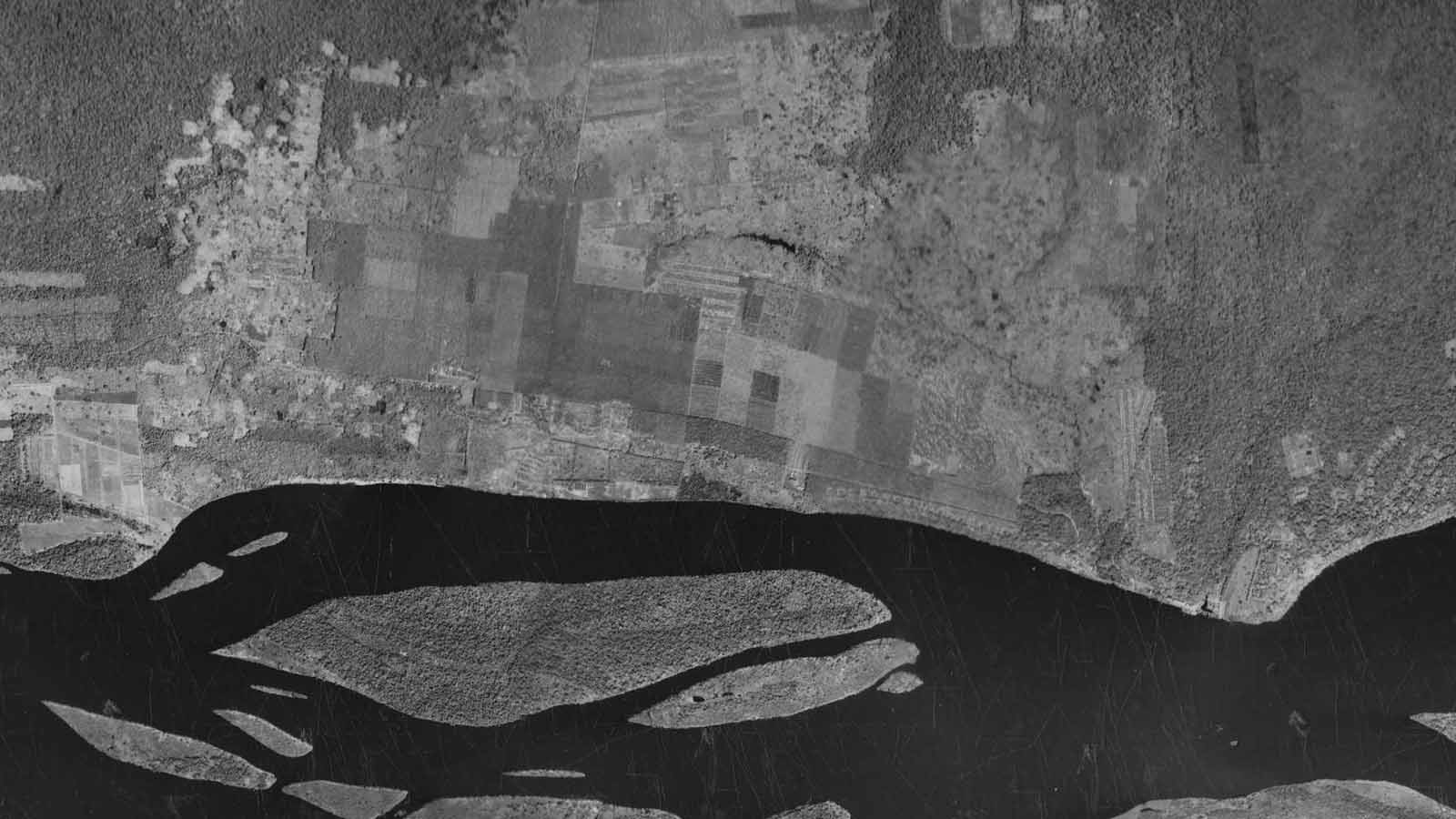 BLOG
pre-processing aerial_photography